Open top Hop on Hop off Bus and Boat Combination
City Sightseeing Bournemouth and City Cruises Poole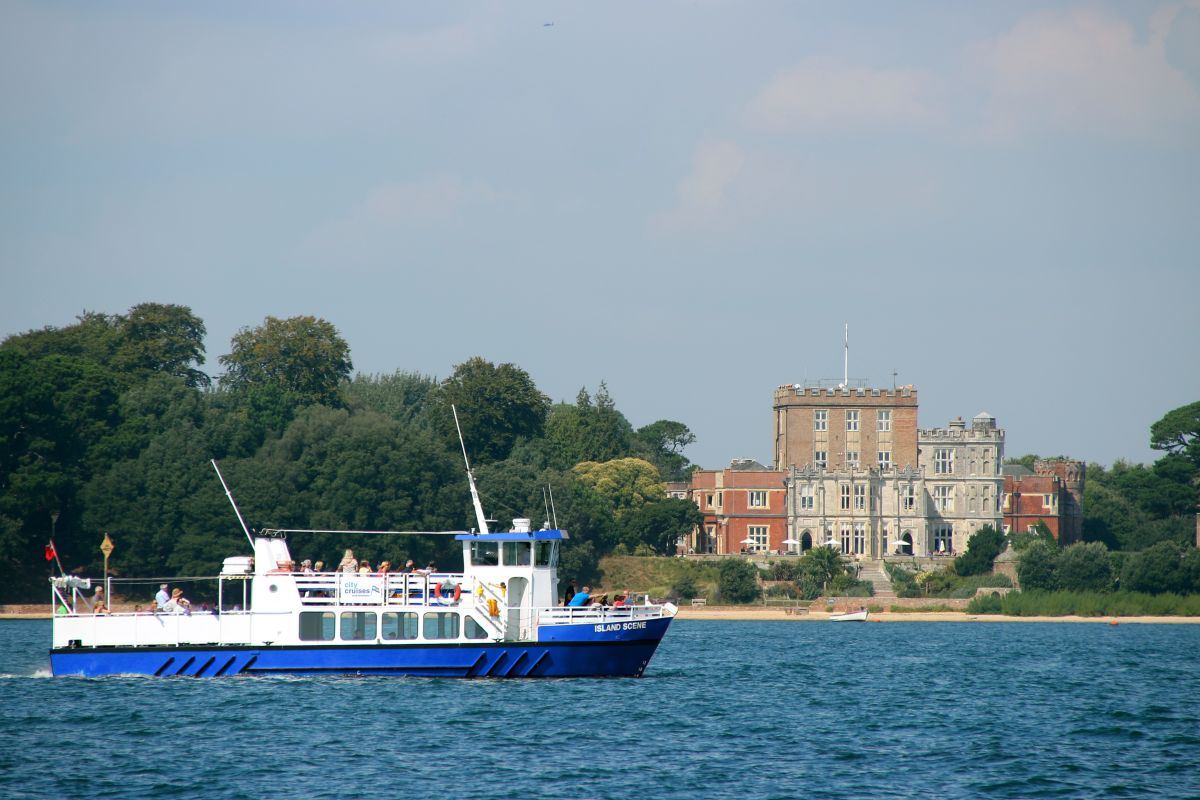 The City Sightseeing Bournemouth open top hop on hop off bus tour takes you along a stunning coastal route from Bournemouth Pier to Poole Quay and back again. Poole is a bustling port with coastal freighters, luxury Sunseeker super yachts and a number of pleasure boats offering short and longer trips.
Our great value discounted Bus & Boat combination ticket, allows you to choose from our great options to discover what Poole Harbour and the famous Jurassic Coast. Tickets can be bought online, on the bus, from our ticket sellers in Bournemouth or from the blue City Cruises Poole kiosk on Poole Quay.
Choose from:
Poole Harbour & Islands Circular Cruise
Old Harry Rocks Trip (not operating currently)
Poole Jurassic Circular Cruise
Poole/Swanage Sightseeing Cruise
See the 2023 timetables below to help plan your adventure on the high seas.
Please note sailing times can vary due to availability, therefor you will see all available cruises in the calendar when you are making your booking.
| Poole Harbour & Islands Circular Cruise | Poole Jurassic Circular Cruise | Poole/Swanage Sightseeing Cruise | Return times from Swanage |
| --- | --- | --- | --- |
| 11:00-12:10 | 9:15-11:30 | 9:15-10:15 | 9:15-10:15 |
| 12:30-13:40 | 10:30-12:45 | 10:30-11:30 | 10:30-11:30 |
| 13:30-14:30 | 11:45-14:00 | 11:45-12:45 | 11:45-12:45 |
| 14:30-15:40 | 13:00-15:30 | 13:00-14:00 | 13:00-14:00 |
| 15:30-16:40 | 14:45-17:00 | 14:45-15:45 | 14:45-15:45 |
| 16:15-17:25 | 15:45-18:00 | 15:45-16:45 | 15:45-16:45 |
| | | | |
Please make sure you have sufficient time to reach your choosen cruise if you are arriving by the Open top Hop on Hop off. You will also need to check bus return times if you are travelling back to Bournemouth.
Terms and Conditions:
Please note your Bus & Boat ticket is valid on the boat cruise you have choosen when made your booking. The cruises have limited capacity therefor booking is neccesary, we suggest in advance. City Cruises Poole have introduced extra sailings and availabillity in 2023 which means most of the time there are plenty of space on all sailings, however on peak days in July & August, some sailings may be full.
Due to weather and tide conditions, no services are guaranteed. If your sailing has been cancelled then a full refund of your boat element will be offered, or you can choose another sailing and your bus ticket will be also extended for no extra charge. Please contact us in email with your booking reference number or ticket attached.
The most up to date Terms and Conditions regarding the boat element of your ticket, please visit: https://www.cityexperiences.com/terms-conditions-city-experiences/